https://www.youtube.com/watch?v=bT9lpzMPbx4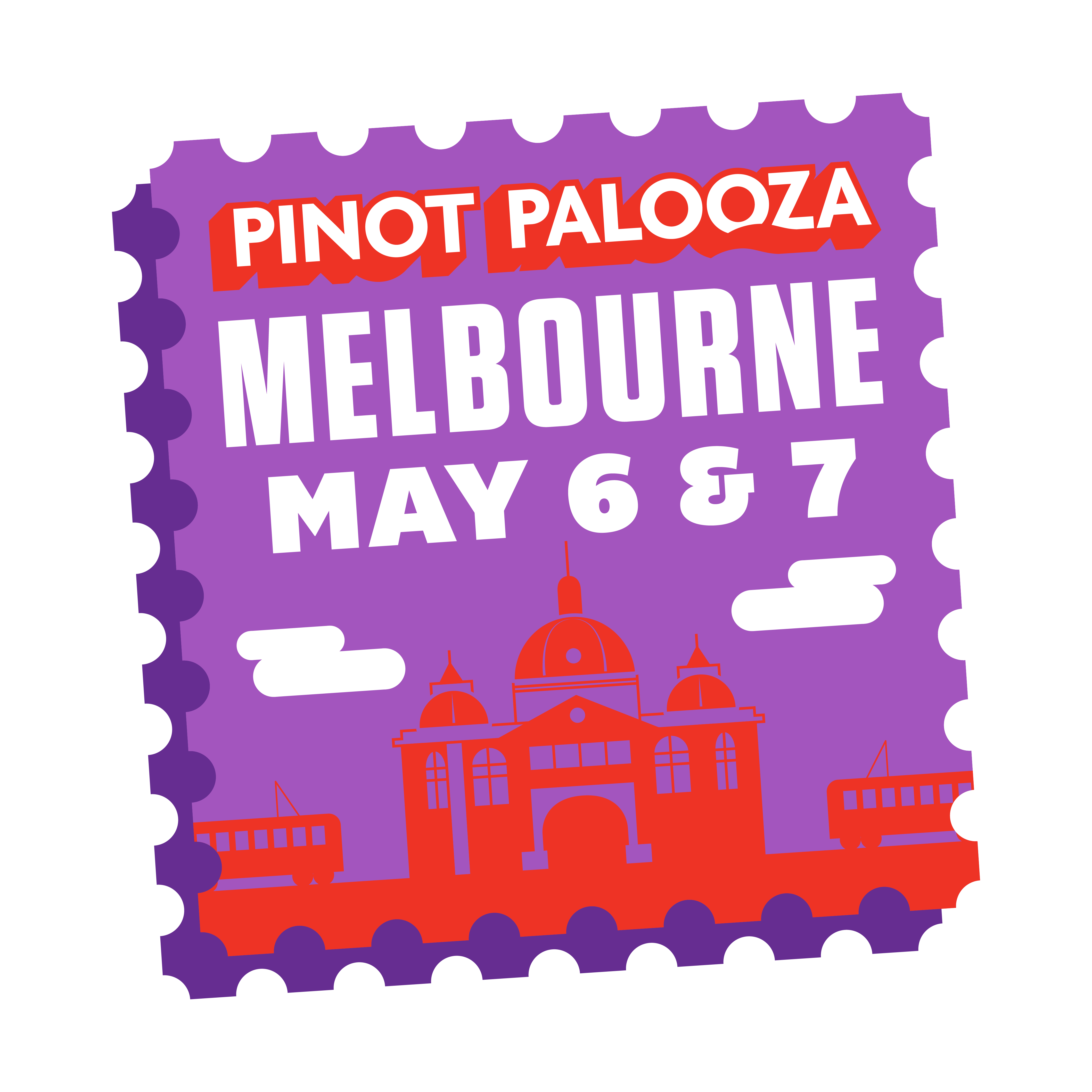 THE TIMBER YARD, PORT MELBOURNE
WE'RE BACK BABY!
OMG, where have we been!
After what will be two and a half year hiatus, the festival celebrating your favourite grape variety, Pinot Noir, will finally be BACK!
Pinot Palooza is all about the fun side of wine and our line-up of Pinot producers are the best from Australia, New Zealand and beyond.
So come join us and soak up the wine, music and taste your way across the #pinot spectrum.
ALL THE PINOT. ALL THE CHATS. ALL THE VIBES. ALL THE LOVE.
#PINOTPALOOZA

TICKETS $65 (+ booking fee)
TICKET INCLUDES FESTIVAL ENTRY, REVEL WINE GLASS, CHATS AND ALL WINE TASTES
NO TOKENS!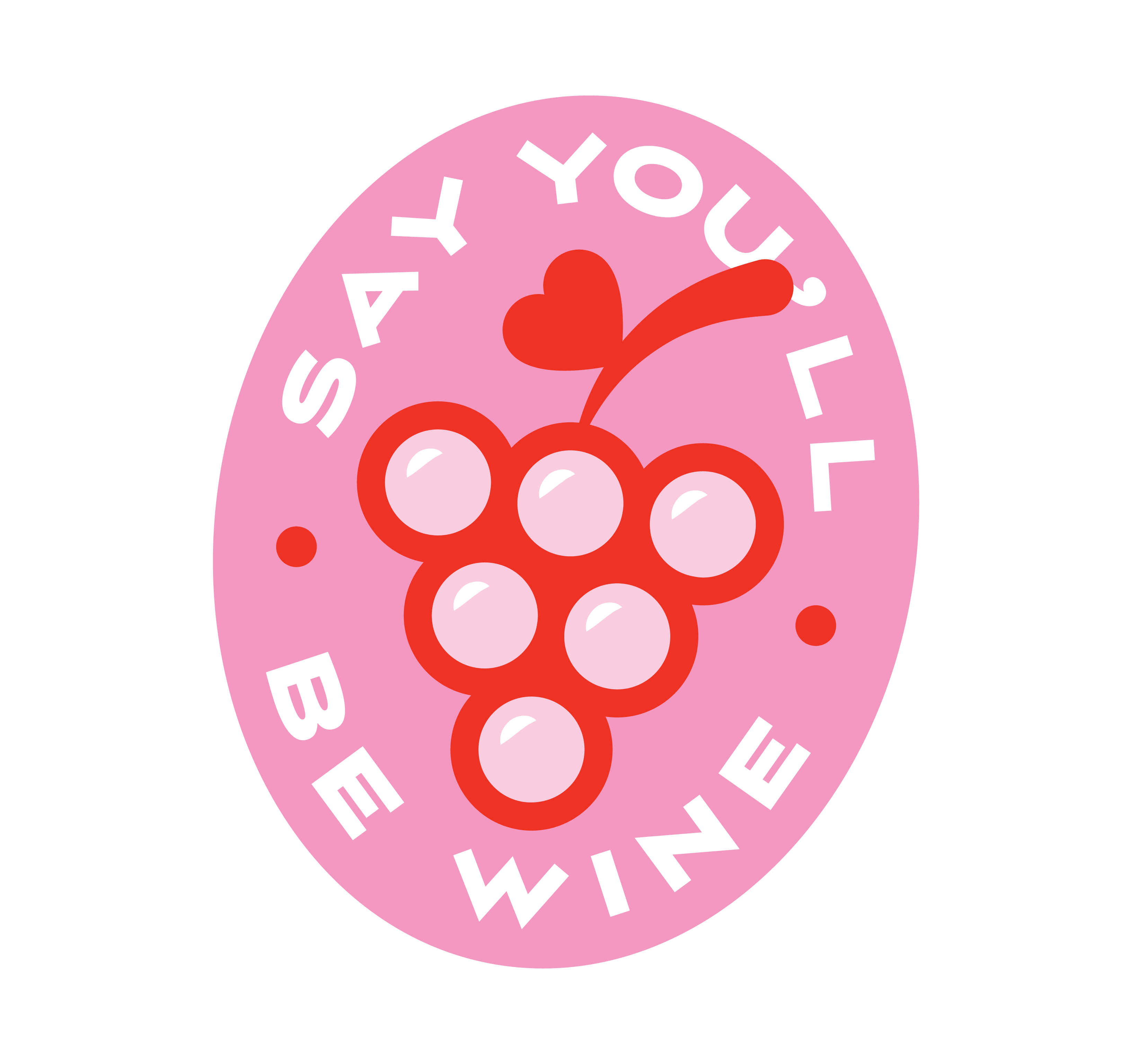 THE LINE UP
It has been way too long between festivals and we can't wait to celebrate in our home town.
Here is your line up with over to 150 different Pinot Noirs on tasting with more to come!
BASS RIVER BK WINES BOAT O'CRAIGO CANNIBAL CREEK CHARTERIS CLYDE PARK CRAGGY RANGE DIRTY THREE ESCARPMENT FETHERSTON FLEET FOWLES GIANT STEPS GLADSTONE GILBERT HANDPICKED JACK RABBIT LANSDOWNE OAKRIDGE KOOYONG + PORT PHILLIP EST LEURA PARK LIGHTFOOT LYONS WILL MONTALTO MOONDARRA MR VELVET EARS NICOLSON RIVER NARKOOJEE NOISY RITUAL NOCKIES PALETTE PACHA MAMA PARINGA PETE'S PURE QUEALLY RED HILL ESTATE RIOT WINE CO  ROB DOLAN ROB HALL ROCHFORD  SAINT & SCHOLAR SANTOLIN SAVE OUR SOULS SHAW & SMITH TOMICH VELLA VINOMOFO VINTELOPER WARRATAH HILLS WILLOW CREEK XO WINE CO YES SAID THE SEAL
FEATURING TASMANIA
APOGEE BARRINGWOOD BAY OF FIRES DEVIL'S CORNER DOMAINE A GHOST ROCK HADDOW & DINEEN MARION'S VINEYARD & BEAUTIFUL WINES MEADOWBANK MERRIWORTH MEWSTONE MOORILLA PIPERS BROOK SPRING VALE TAMAR RIDGE BRUNY ISLAND CHEESE GRANDVEWE HARTSHORN IRONHOUSE BREWERY & DISTILLERY TAYLOR & SMITH DISTILLING SPIRITS PAGAN CIDER PUNCH & LADLE
WITH
BURN CITY SMOKERS BRICK LANE BREWING CURATIF MAIDENII NAMA TACO TRUCK  DASH WATER
CHOOSE YOUR SESSION
Now across multiple sessions!
Each session has greatly reduced numbers to previous years to allow us to better manage crowds and create easier access to the wineries on the day.
But rest assured, you can still expect that same Pinot Palooza skip in your step vibe!
FRIDAY
4.30pm till 8.30pm
SATURDAY:
11am till 3pm
&
4pm till 8pm
FEATURING TASMANIA
In a first for the festival, we are very proud to announce Tasmania as our feature region for the 2022 Pinot Palooza tour.
It's undeniable – the quality and character of Tasmanian wine just keep getting better, a fact that has placed the island state firmly on the map and created a world-class wine destination in the process.
This year, we are incredibly excited to have over 20 of the island's best wine producers joining us in each city of the tour, including many rarely, if ever, seen on the mainland. And it's not just about the Pinot, you'll find incredible cheese, spirits and cider from some of Tasmania's most talented producers, too.
So strap in for the journey; this is your chance to taste your way around Tasmania without having to pack your bags.
PINOT CHATS
Want to get your wine geek on?
Or learn a thing or two about a particular region or producer?
Then these free chats are here for you.
Held throughout each session, you'll get to hear from the makers and shakers who just happen to make (or know) the best bloody pinot on the planet.
Times and speakers announced shortly.
STATEMENT REGARDING POSTPONED 2021 PINOT PALOOZA EVENTS
Dear Friends,
Thank you for your patience and understanding with the postponement of the 2021 dates due to you know what.
We're so happy to be back especially seeing it's 2.5 years since we gathered in celebrating the grape we love.
For 2021 ticket holders, all tickets are automatically transferred to the new dates.
Same day. Same Session. Same Venue. Just the new date.
If you cannot make the new dates, we will of course refund your tickets (up to two months prior to the event).
Please be patience with us whilst we process requests.
If you have any questions at all, please contact us at hello@pinotpalooza.com.au
Please stay safe.
Be kind.
Big Love,
Dan, Rachel & Dave