Analiese Gregory on finding her place in Tasmania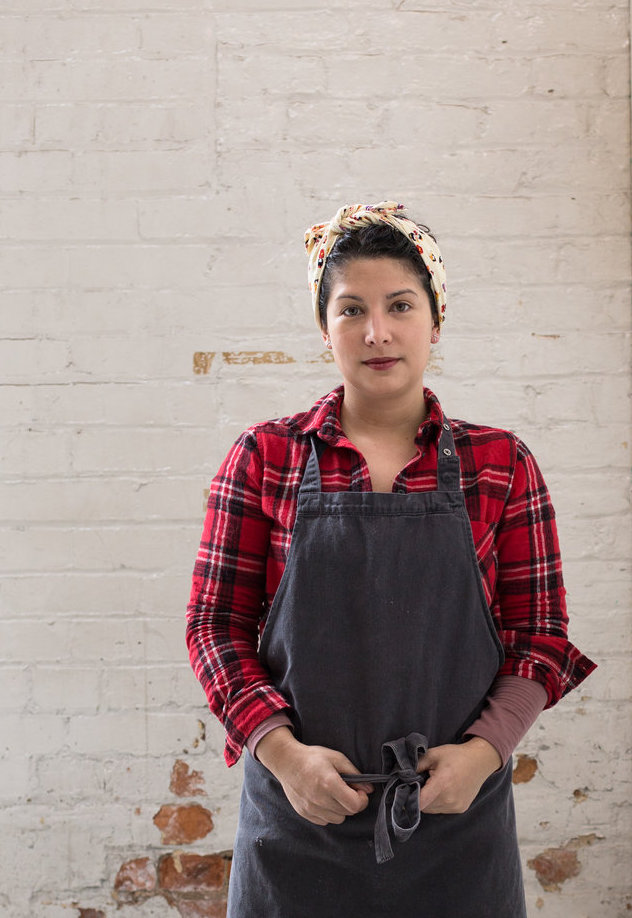 You might wonder why a chef at the top of her game would swap the bright lights of Sydney for the cultural quiet of Hobart.
Of course, that's only a comparative comparison. Hobart's certainly laying claim to some of Australia's current best restaurants – the Agrarian Kitchen Eatery, Fico, Templo, Dier Makr, and of course, Franklin, where Gregory is currently based – to name just a few. Still, "about once every three months, I'll be driving home at 9pm and everything will be closed, and I'll think… 'what the fuck am I doing?'," she says.
But those are rare moments. And really, the move south makes perfect sense.
Gregory was born in Auckland to a Welsh father and a Chinese-Dutch mother. At 15, she left high school for chef school. After two years, she moved to Wellington to work at fine-diner Logan Brown, then moved to London, worked in France, moved back to New Zealand, went to Australia, back to France, Spain, Africa, Sydney and finally Tasmania.
She's built up an impressive resume over that time. Quay, ACME and Bar Brose (all in Sydney); Mugaritz in Spain; The Ledbury in London; Le Meurice in Paris. She ran a pop-up restaurant in Morocco for three months. But, outside Peter Gilmore's mentorship and tutorage at Quay, the place Gregory feels has had the most impact is Michel Bras' eponymous restaurant in Laguiole, France.
"It was amazing," she says. "There are some places that you go to and you don't realise the effects that they're having on you while you're there. And there are other places that are the opposite. I probably didn't realise while I was there how much Quay changed me as a chef. But with Michel Bras, because it was a total immersion in such a different culture… it was basically like I was part of their family.
"I've found a happy medium where I'm happy with the food that I'm cooking but I'm not killing myself for it."
"I was in charge of sending people out to forage, I was going to the garden at Michel's house every morning to pick vegetables and things for the restaurant. I lived in the village in Laguiole, which was at least an hour from the closest, tiniest airport. It was pretty isolating, but I loved it."
Now, in Hobart, Gregory has found a return to that kind of life. Once a week she dives for abalone. She forages for mushrooms just five minutes from her house. She makes cheese, she's going to start making cider, and she's also going to start making wine (Pinot, of course) – the owners of Franklin also own two vineyards down the channel.
She's also able to let her menu be dictated by the ingredients. "In Sydney I would hesitate sometimes before putting a simple tomato dish or something on the menu. But down here you feel okay about doing it. And everyone's like 'Oh my god, this tomato is fucking amazing." And the [tomatoes] are amazing. So I do different things because the produce is different," she says.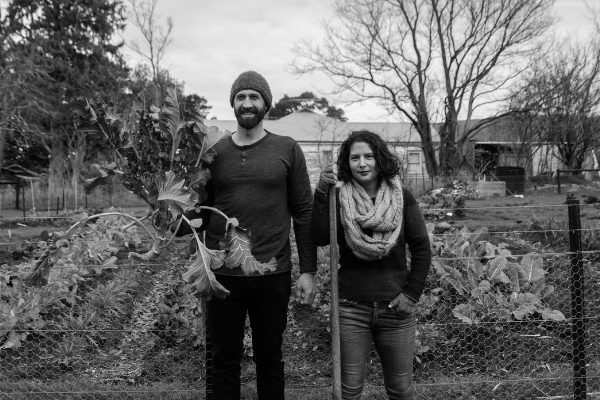 Does she miss the foams and gels and small, pretty plates of food she was dishing up in her previous life?
"Sometimes I miss fine dining food. But then, life-wise, I was getting to a stage where I couldn't, didn't want to work 16-hour days anymore. My body was getting destroyed. And now, how and what I cook is so influenced by the produce I get. Produce comes in and we look at how we want to cook it – how would I want to eat it? What do I want to do with it?
"I've found a happy medium where I'm happy with the food that I'm cooking but I'm not killing myself for it."